DESIGNING A NEW CONCEPT
FOR A FOOD ORDERING SYSTEM
IN STADIUM
The Los Angeles Rams Football Club was hosting their new season in 2019 as a new team in the league. They wanted to make their stadium a place that brings together the best of the best of Los Angeles and create an unforgettable experience.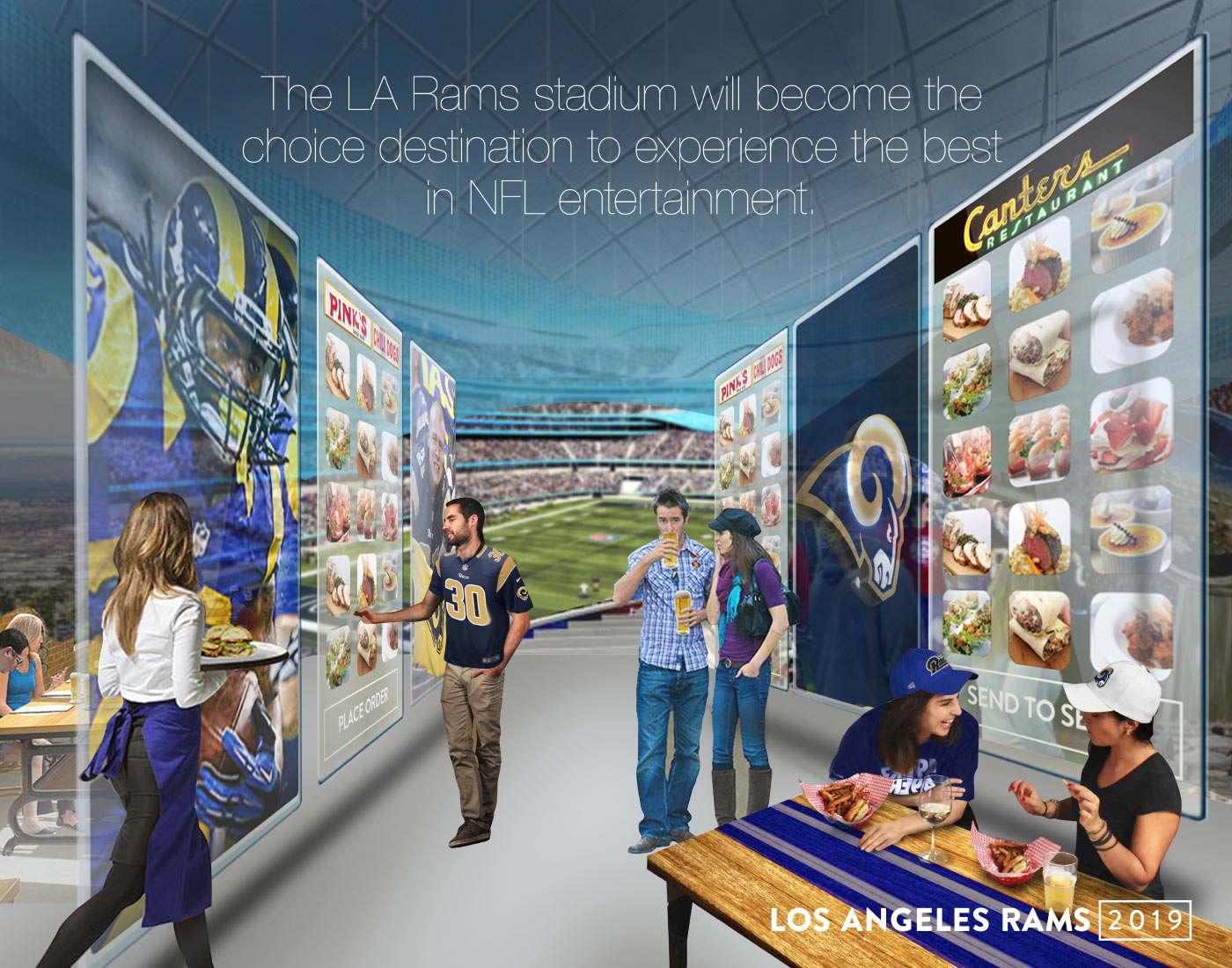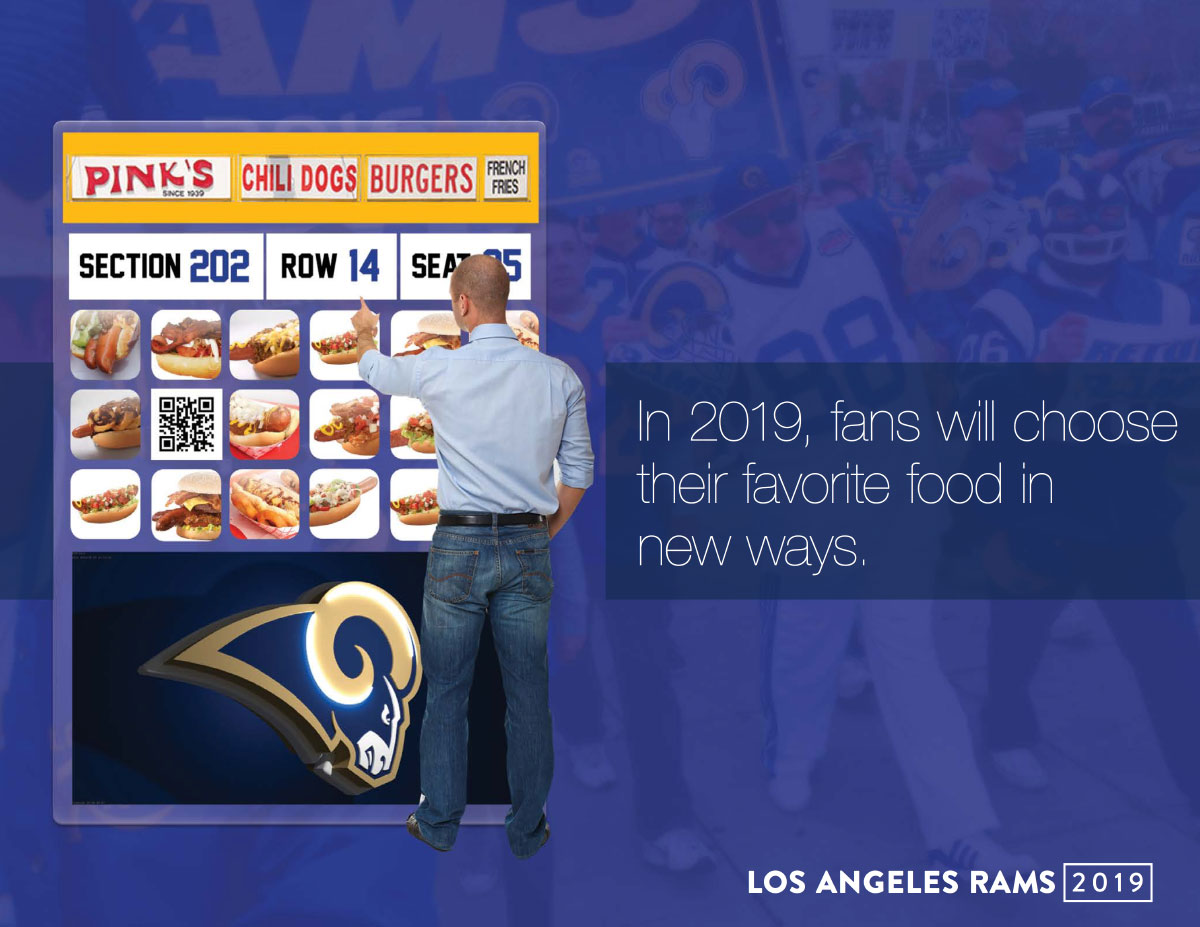 THE BACKGROUND
Present to the organization a concept for a futuristic look at food ordering. Make the food ordering experience innovative and fresh.
THE CHALLENGE
FOOD ORDERING CONCEPTS IN A UNIQUE PRESENTATION
As the concept designer on the project, my initial task was to invent the concept and drawings for what could be a modern approach to food ordering. The input was to create a social experience. The focus of this presentation was to show how the concept could take shape.
THE CONCEPT
Create a new paradigm for ordering food. Translucent digital panels as a secondary ordering system alternative to waiting in line. In high-traffic areas, these modern kiosks would give fans the option to interact with the panels without missing any of the game action. Menu suggestions would be made based on popularity, and culinary preferences. You could pay with Apple pay and the order would be brought to your seat. There could even be a social media component to highlight who is ordering what items.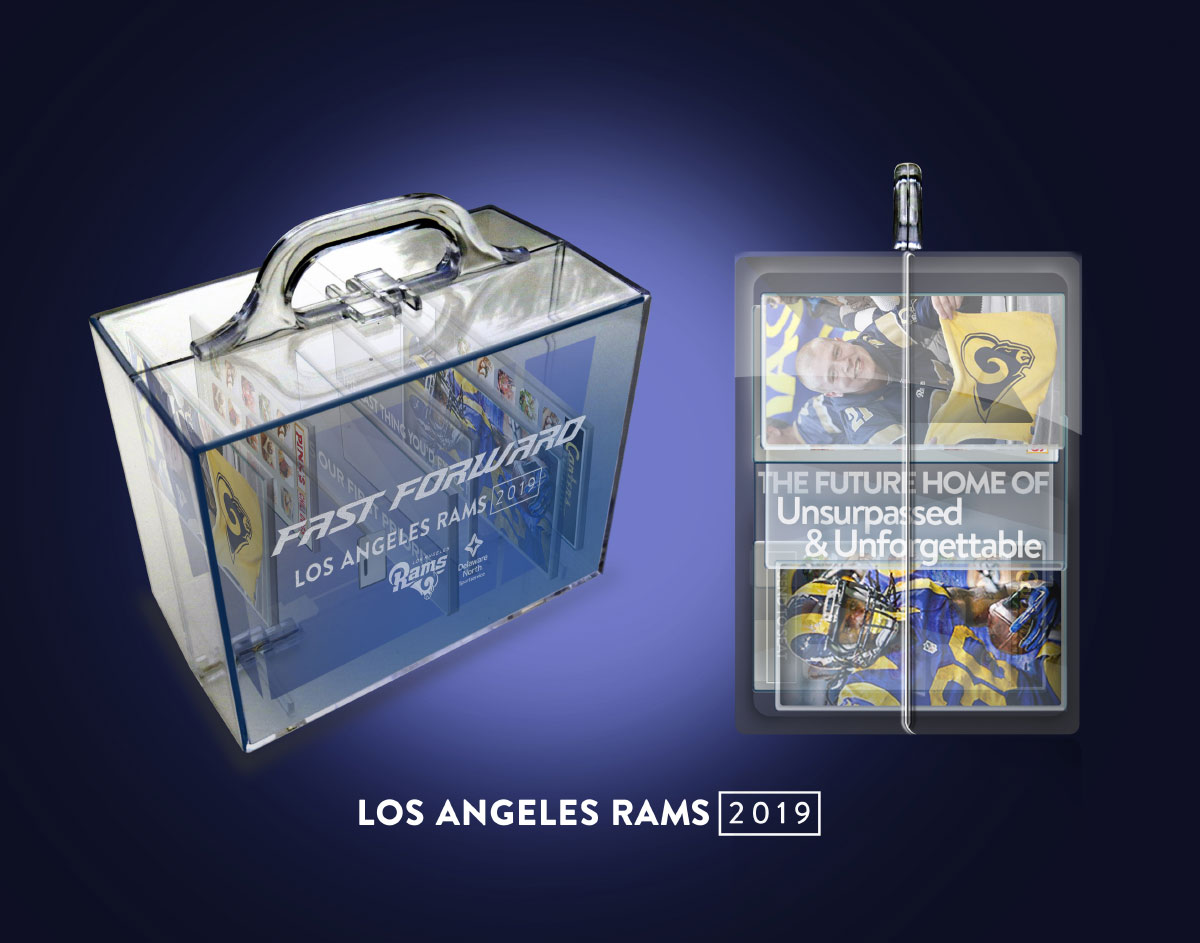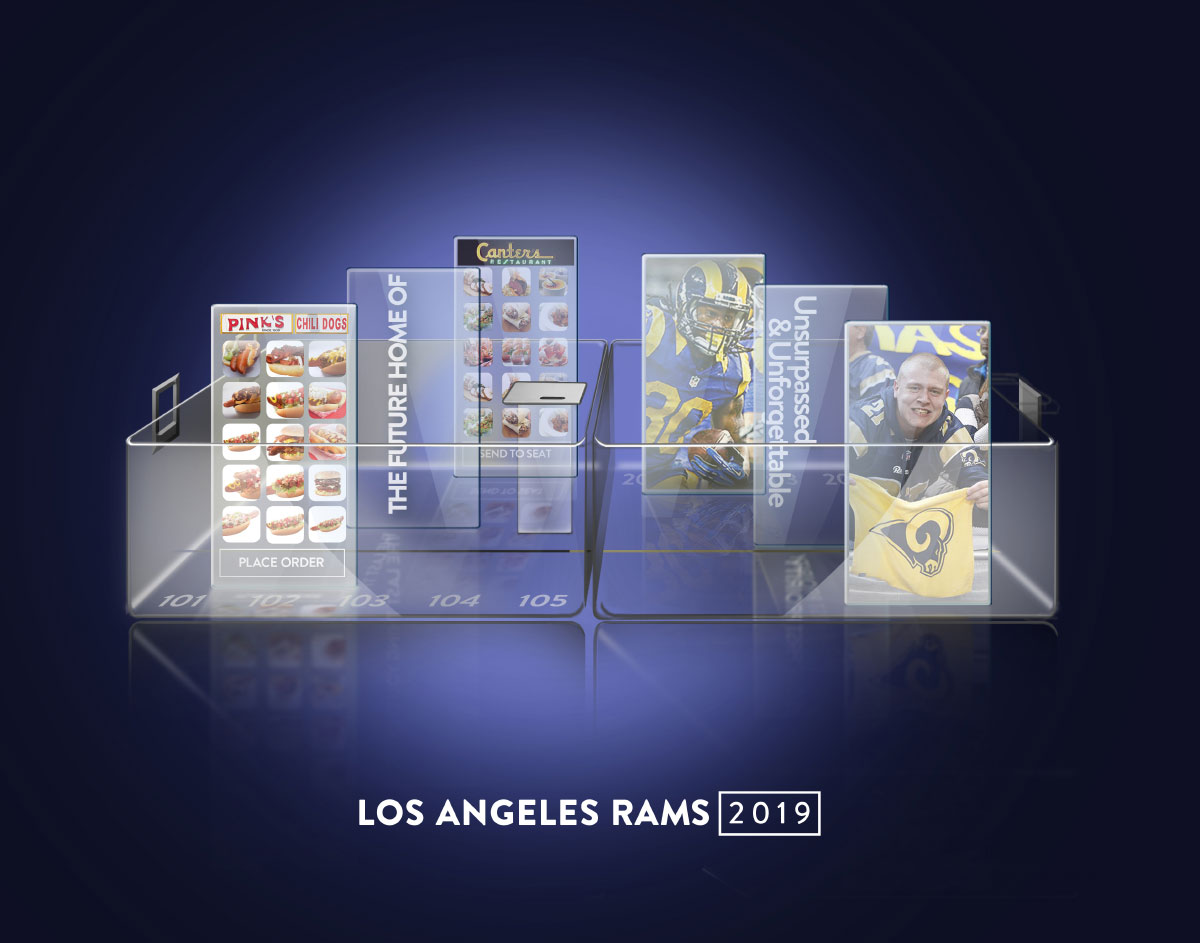 Package design renderings showing the digital walls
MY ROLE
I collaborated with the business development team as concept designer. I created the vision for the project and the form factors for presenting the ideas to the C-Suite executives at the Los Angeles Rams.
THE APPROACH
Create physical, dimensional representations of the digital concepts that will give the business executives a hands on understanding of the presentation.
PACKAGE DESIGN CONCEPT ONE
A clear suitcase design. The intent was to recreate a small scale physical representation of the proposed digital experience. The suitcase opened in a bifurcated manner, revealing rows of replica digital screens containing menuboards, food photography, in-game photography and sponsor messages.
PACKAGE DESIGN CONCEPT TWO
This package design contains an LED stadium light that turns on upon opening. The light illuminates replica tablets that represent phones for ordering food. The food contained within is part of the overall culinary experience proposal.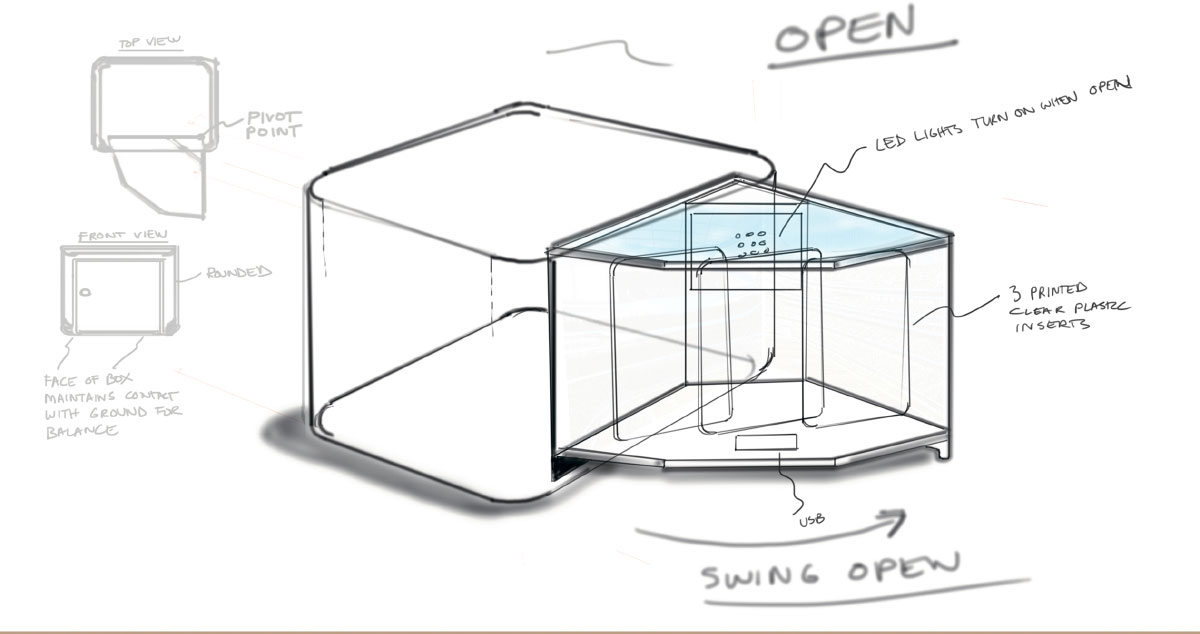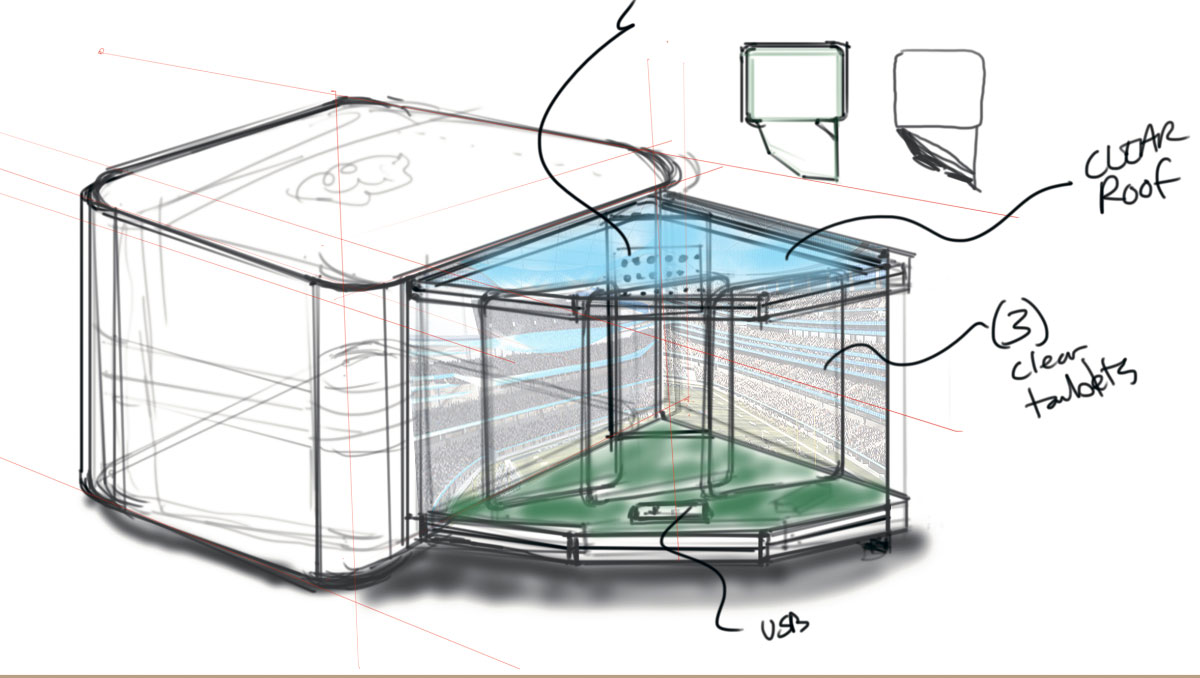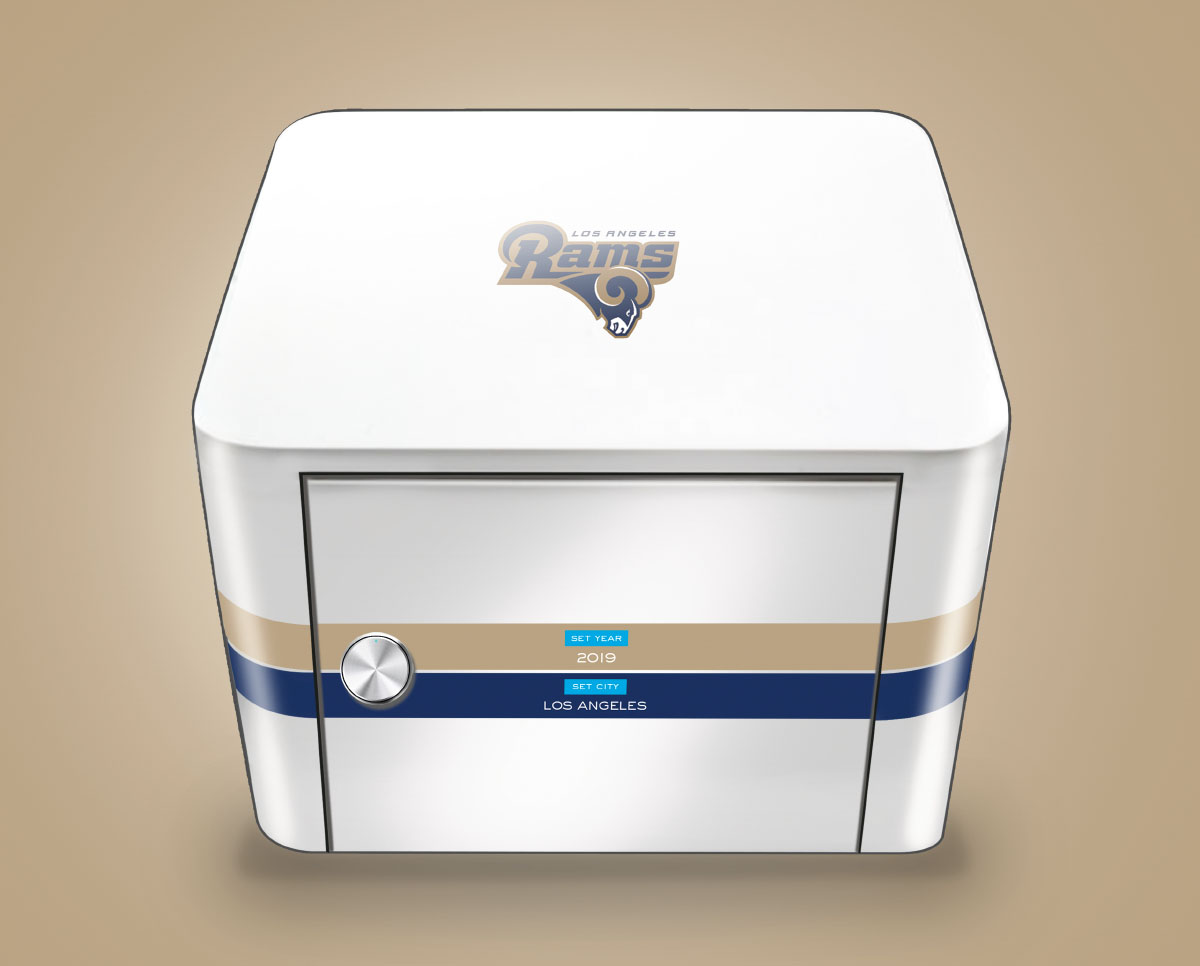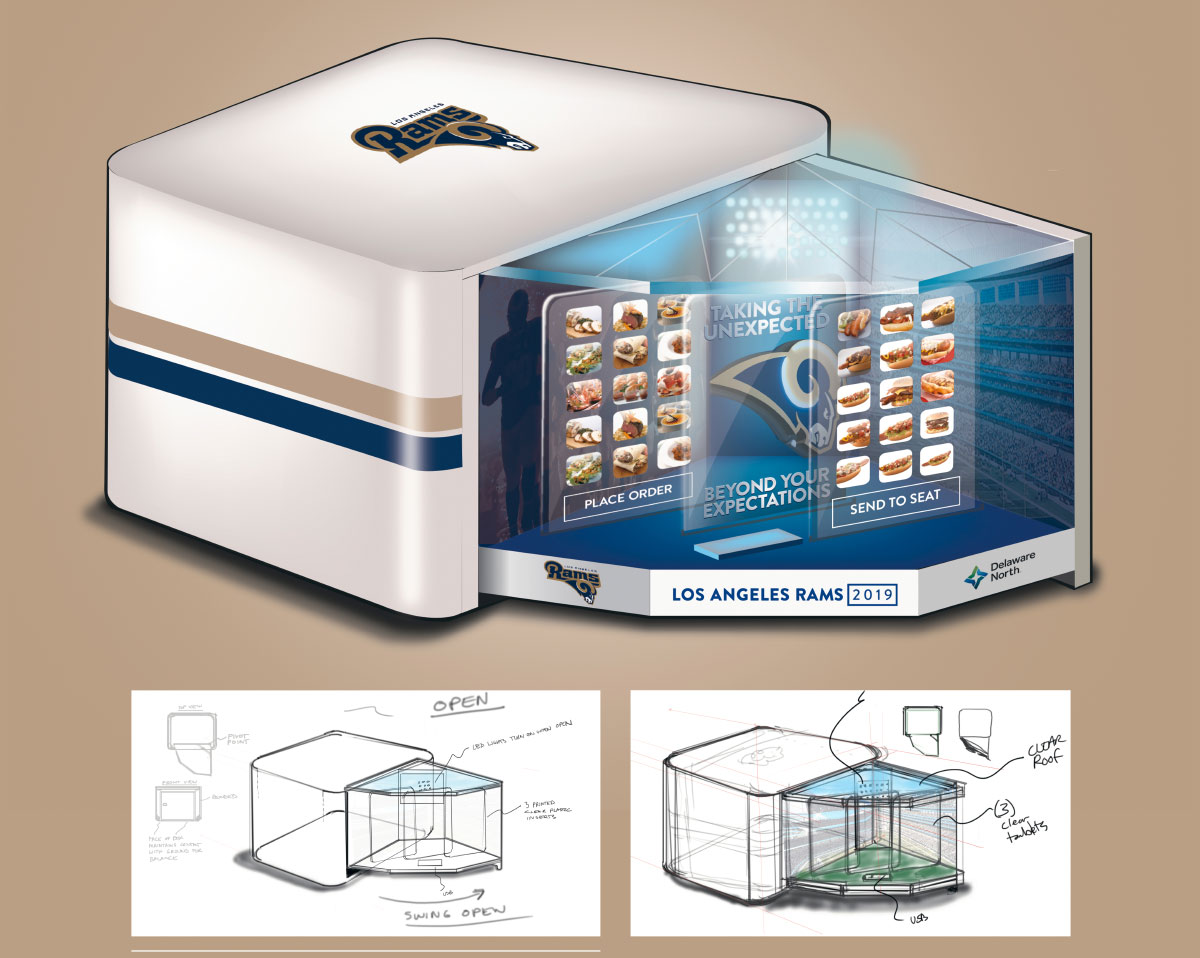 Package design renderings showing illuminated miniature stadium
Additional UX Case Studies